Plain Cotton bio Washed T Shirt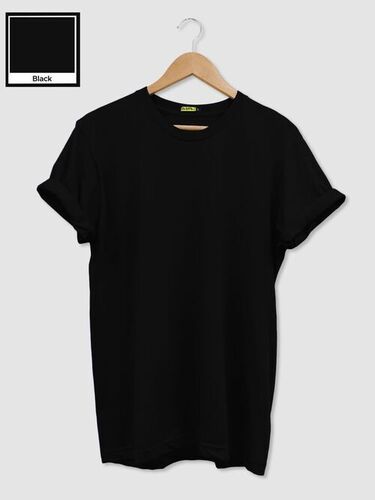 Plain Cotton bio Washed T Shirt
Price And Quantity
Piece/Pieces

120.00 - 130.00 INR
Product Description
A T-shirt made of cotton fabric that has gone through the bio-washing process is referred to as a simple cotton bio-washed T-shirt. Combining these two elements results in a straightforward, cosy garment with improved fabric softness and durability.
A basic cotton bio-washed T-shirt has the following important characteristics:
1. The T-shirt is made of cotton, a natural fibre renowned for its comfort, softness, and breathability. Cotton fabric is very breathable and highly absorbent, making it appropriate for a variety of weather conditions.
2. Bio-washing: Bio-washing is a method of treating textiles that uses enzymes to clean the cloth of contaminants, excess dye, and stiffeners. This process increases the cotton fabric's suppleness, giving it a smoother and cosier feel against the skin.
3. Durability: The bio-washing procedure contributes to the T-shirt's increased toughness and endurance. It aids in lowering fibre breaking, colour fading, and pilling, ensuring that the T-shirt keeps its appearance and calibre throughout time.
4. Simple and devoid of motifs or patterns, a plain T-shirt is characterised by its simplicity. It offers a flexible and classic style that is simple to combine with different bottoms and layer with various wardrobe items.
5. Fit and Style: Plain cotton bio-washed T-shirts come in a variety of fits, including standard fit, slim fit, and large fit, to accommodate various body shapes and personal preferences. Depending on the wearer's taste, the style may come with a crew neck, a V-neck, or another type of collar.
6. Benefits of Bio-washing: Bio-washing improves fabric softness while also assisting in the reduction of allergens and irritants found in the fabric, making the T-shirt ideal for people with sensitive skin. Additionally, it can brighten the colours and enhance the fabric's overall appearance.
When buying a simple cotton bio-washed T-shirt, it's crucial to take into account elements like the cotton fabric's quality, the brand's or supplier's reputation, and any extra features or nuances that suit the buyer's preferences. The softness and durability of the T-shirt can be preserved with the right maintenance, including washing it according to the manufacturer's instructions and avoiding harsh chemicals.
A basic cotton bio-washed T-shirt is a cosily adaptable wardrobe essential that may be used for daily tasks, laid-back outings, or as a base for layering other ensembles. People looking for a timeless and dependable T-shirt option frequently choose it because of its simplicity, softness, and longevity.
Contact Us
254, Nabalia Para Road, Basisha, Gr. Floor, Flat No. G2, Near Behala Chowrasta, Pulse Diagnostics,, Kolkata, West Bengal, 700008, India
Phone :+918037403634