Printed t shirts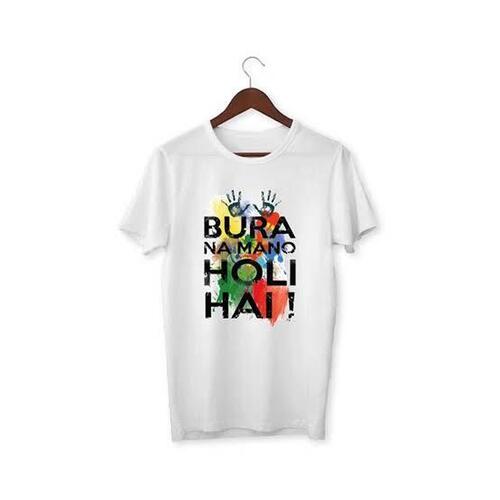 Printed t shirts
Price And Quantity
Product Specifications
Product Description
Popular clothing items that have images, patterns, logos, or text printed directly onto the fabric include printed T-shirts. They enable people and organisations to express their creativity, market brands, spread messages, or produce personalised clothing for many uses.
Here are some significant characteristics of printed T-shirts:
1. Printing Methods: A variety of printing methods are used to produce designs on T-shirts. Typical techniques include:
Screen printing: This age-old technique uses a stencil (screen) to apply ink to the cloth, one for each colour in the design.
Direct-to-Garment (DTG) Printing: The design is printed directly onto the T-shirt using specialised inkjet printers. DTG printing enables elaborate artwork and gradients, as well as vivid, detailed graphics.
Printing a design on vinyl or transfer paper, which is then heated and pushed into a T-shirt, is known as heat transfer printing. For simpler patterns or lesser volumes, this technique is appropriate.
Sublimation printing: This technique uses heat to transfer specific inks onto the cloth, producing vivid and long-lasting patterns. T-shirts made of polyester or a polyester-blend are frequently sublimated.
2. Design Customization: Printed T-shirts provide you the freedom to alter designs to suit your tastes, your company's branding needs, or special occasions. Designs may feature personal inscriptions, phrases, photos, or artwork. Many printing businesses let consumers upload their own drawings for printing or offer online design tools.
3. T-shirts are available in a variety of textiles, including cotton, polyester, mixes, and speciality fabrics. Comfort, durability, and print quality can all be impacted by the fabric choice. Due to its softness and breathability, cotton is a popular option, whilst polyester offers moisture-wicking qualities and vivid colour reproduction for sublimation printing.
4. Quantity and Cost: Printing firms may have minimum order requirements for personalised T-shirts, while others provide choices for single-item or modest orders. The quantity ordered, the complexity of the artwork, the printing method, and the number of colours in the design all have an impact on pricing.
5. Printed T-shirts can be used for a variety of things, such as promotional items, team uniforms, event souvenirs, personal expression, and fundraising. Businesses, sports teams, schools, community organisations, and special events can all use them.
Working with a trustworthy printing firm that provides high-quality printing, long-lasting materials, and friendly customer service is crucial when ordering printed T-shirts. Giving precise instructions, artwork files, and desired numbers may help guarantee accurate and pleased outcomes.
Printed T-shirts provide a flexible and eye-catching approach to present designs and messages on a wearable garment, whether for personal usage, branding, or promotional purposes.
Contact Us
254, Nabalia Para Road, Basisha, Gr. Floor, Flat No. G2, Near Behala Chowrasta, Pulse Diagnostics,, Kolkata, West Bengal, 700008, India
Phone :+918037403634